What is Job's Daughters?
​Job's Daughters International was founded for the purpose of giving girls a place. A place to grow, lead, and make a difference in their communities. In the nearly 100 years of our history, thousands of young women have been changed for the better by their involvement in Job's Daughters. Our girls enter young adulthood confidently equipped with the knowledge that they can plan an event, run a meeting, and speak well in front of others.
Our girls are proud to be Job's Daughters. They can see how they have benefited by being members and hope to help others in the same way. When we broke down the identity of the average Job's Daughter, we found that they described themselves in three simple words: sisters, leaders, and friends.
A lady named Mrs. Ethel T. Wead Mick created this group for girls in 1920—over 90 years ago! Mrs. Mick wanted the best for her daughters and their friends. She wanted them to feel important and to be in control of their work.
Job's Daughters today run their meetings and plan their activities, participate in their communities and build leadership skills. Adults help the girls with their ideas. You may be asked to take an office in the group, such as the Treasurer—who keeps track of our money, or a Custodian—who sets up the meeting room.We are girls who love to learn and grow!
The girls get lots of support and encouragement; teaching public speaking, learning organizational skills, leadership opportunities and community service. Girls ages 10–19 are able to join Job's Daughters, and girls younger can join as a "Jobie to Bee." (see below)
Jobies, is a fun nickname for Job's Daughters. We have girls all over the United States and Canada, as well as Australia, the Philippines, and Brazil. Worldwide, there are over 10,000 girls who belong to Job's Daughters. Did you know that Job's Daughters has been in Canada since 1931 and British Columbia was the first province with a Bethel!
Job's Daughters believes strongly in equality. We teach acceptance – no matter what you look like, what your ethnic or social background is – no matter where you live or what kind of clothes you wear, no matter where you go to school or how "popular" you are. All members of Job's Daughters are equal. No member is more "important" than any other member or the newest member that just joined.
By joining and being active in Job's Daughters you will:
Make life-long friendships
Learn leadership skills and how to plan events
Be of service in your community and help others
Have fun at swimming parties, dances, movie nights, sleepovers, parades and much more!
Have the chance to travel to meet and work with girls from around the world
We want you to join with us for fun, friendship, helping others and the chance to learn more about life! You will be encouraged to participate in the social and family-friendly events and activities we plan, and to be responsible. Fairness, honesty, being equal, and respect are values of Job's Daughters.
So what are you waiting for? Job's Daughters is your place to belong!
To learn more please contact us or read on for additional information about Job's Daughters.
Not quite 10 years old? We have a program for you too!

Girls under 10 years old can join our "Jobie-To-Bee," program! You will get to know the other members,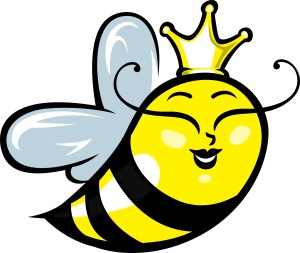 adults and other Jobie to Bees. You will be invited to many of the Bethel activities, as well as various special ceremonies and events. Parents are invited and encouraged to attend also. To learn more about this program and Job's Daughters please contact us.