Every parent desires the best for their daughter – to learn the skills necessary to succeed in life. 
​Job's Daughters International was founded for the purpose of giving girls a place to grow, lead, and make a difference in their communities.
Our values of leadership, respect for elders, good citizenship, service, and sisterhood have stood the test of time and continue to benefit girls today. We offer the qualities that today's young women want and need from organizations that earn their commitment: fun, friendship, helping others and the chance to learn organizational and leadership skills.
Job's Daughters International enjoys a rich history and produces young women who are prepared to lead, plan activities, events, and service projects, and demonstrate effective public speaking skills. It's part sorority, part professional training ground.  There are chapters, called Bethels, all over the world where girls between the ages of 10 and 19 learn the importance of perseverance and develop levels of self-esteem and self-confidence unmatched by any other youth organization. There are members in the United States, Canada, Australia, the Philippines and Brazil. Job's Daughters has been in British Columbia since 1931, and was the first province to open a Bethel in Canada!
Job's Daughters gain valuable leadership experience, serve as part of a team, and learn
democratic principles as they run their own meetings using parliamentary procedure, decide on activities and plan community service and fundraising events. They learn administrative and organizational skills, as well as a keen sense of customer service and enthusiasm. Members also have fun together at activities such as swimming parties, dances, family picnics, slumber parties, miniature golf, marching in parades and so much more. Members grow to become strong, determined young women who are personally and professionally ready for life.
"Job's Daughters not only kept me off the streets and away from stupid stuff that kids can get into, it also gave me life-long friendships. I gained confidence, self-esteem and respect. The friends I made are like sisters. Jobies was life-changing for me.
– Jill, Age 36″
Our members value their education and we offer bursaries every year to help members with post-secondary expenses. Many of our members have pursued higher education.
Job's Daughters perform service projects to help their community. We actively support the Hearing Impaired Kids Equipment (H.I.K.E.) Fund, which purchases hearing assistive devices and equipment for hearing impaired children. H.I.K.E. is a cherished focus of our organization.
Parent Participation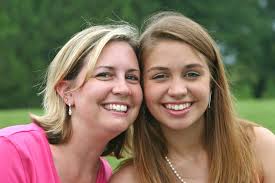 We are a family-oriented organization so as a parent, family member or other support, you can also get involved and enjoy the experience! Our girls actually want their parents to participate. There are also opportunities for adults to learn and grow!
Growing up with brothers and spending most of my youth going to their sporting activities, I loved that I finally had a place that my mom and I could spend time together. I saw that the moms were involved and wanted my mom there too. I liked knowing she was there to support me and loved the time we had in the car together on the way to events.
                                                                       – Jaimie, joined at 16 years old
The local chapters, known as a bethels, have a group of adults that help the girls manage the local activities and finances. Adults are also Certified Adult Volunteers (CAV) which includes passing a criminal record check.  All meetings and activities are required to be chaperoned by CAVs. Even if you choose not to get involved on a BGC, you're still encouraged, as a parent to be involved with your daughter by attending regular meetings, helping out with fundraisers, or just volunteering to drive and help chaperone fun projects and trips.
Get involved – you'll surely find it a most rewarding experience! We have a place for you to share your knowledge, skills, talents, and abilities!
To learn more please contact us.