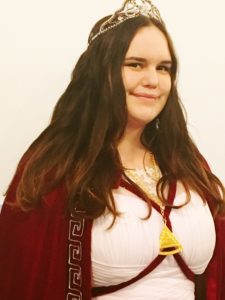 It's been just over a month and I feel like I've been doing this for a year! This first month and a half has been very busy and I've visited 10 Bethels already! My goal for this month was to attend every Official Visit and I succeeded!
Our first Official Visit was at Bethel #52, I got to see my Grand Team for the first time since sessions ended! Right after we got to go the installation of Fraser Valley Chapter of DeMolay. It was really cool to see and they had a dance after! And of course dancing can make anyone hungry so we decided that a trip to Denny's was needed. So Mrs. Schultz, Mrs. Conley, Mrs. Beattie, Alex, my mom, and I all headed out to Abbotsford for some Denny's. When we got there we got a few strange looks as it was 11:30pm and Alex and I still had our formals and crowns on, but it was so much fun! The next day we joined Bethel #37 for their Easter Egg Hunt and Breakfast, followed by an Official Visit at Bethel #63!
The next Jobie event I got out to was Bethel #21s Official Visit. After which we went disco bowling and had a sleepover with #21 at the Purych's! I then attended Bethel #20s Official Visit the next day, it was actually the first Official Visit that Alex and I were able to sit in as Miss and GBHQ because every Official Visit we had been to so far we had been filling in! I stayed over with Alex and the Crodas so that I was able to attend Bethel #40s Official Visit as well!
And for the last Jobie event of the month I came back over to the mainland for the day for Bethel #22s Official Visit. Since Bethel #22 meets in a church gym they didn't really have a proper East like the masonic halls do, so Alex, Mrs. Schultz and I got to sit on a couch, which was their version of the East for us! It was fun but we kept sinking into the couches so I almost fell whenever we had to get up! So that just about sums up my first month of travels!
Jobie Love,
GBHQ Mackenna Byce