It has been such an amazing and busy two months and here we are at the beginning of installation season!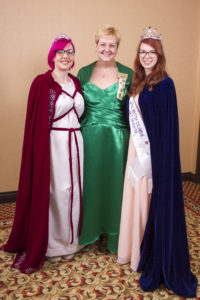 Since Grand Session, we have had Official Visits with Bethels 2, 25, 26, 29, 36, 40, and 47. Whew! I have loved having the opportunity to spend time with the Daughters and Adults in our jurisdiction and to see what makes your Bethel special. Every one of you have wonderful traditions that make your Bethel unique – pinkies for Circle of Prayer, beautifully carved altars, a Grand Bethel Honoured Queen, and even your own Moose! I hope you too will have the opportunity to visit each and every one of the Bethels in our province and see what we have in common as sisters and what we have that is unique.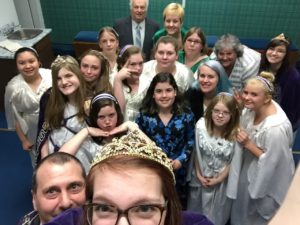 There is nothing stronger in the world than gentleness.   Han Suyin
I hope you are enjoying the social media presence your Grand Team is working on to keep you up to date on our adventures. Be sure to tag @BCJobsDaughters on every one of your Jobie posts so that our Social Media Chair, Regan Hasegawa can find your photos. Without that tag, searching for everything online is a monumental task.
Something we started this year that has been very popular is #CircleofPrayerSelfie.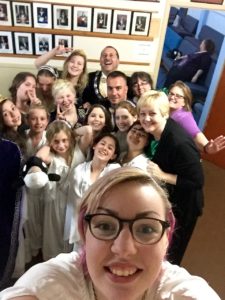 If you search on Instagram, Twitter or Facebook for this hashtag, you should be able to see them all. Many thanks to Miss Meghan and Grand Meghan for their mastery of the selfie stick. And yes, Miss Meghan does have a whole face below the eyebrows LOL (BTW, Miss Meghan and Grand Meghan is how I've come to differentiate them). Mr. Croda and I couldn't have been blessed with two more incredible young women than your Miss and Grand Bethel HQ – they are truly devoted to Job's Daughters in BC and lots of fun to travel with!
Your Bethel HIKE Ducks are continuing to be seen out in your communities through social media. Great job! Have you been looking for ways to earn points for your Duck? My last blog post had an opportunity to earn some points but I didn't receive a single reply :(  – it's not too late to email me a reply…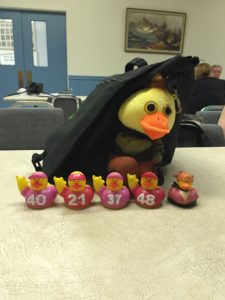 Speaking of HIKE ducks, we have drawn a name for the Great Rubber Duck Race for the month of May and congratulations to Kasja Croda on being drawn. I will have your prize next time we meet. How do you enter to win? Make a $5 donation to HIKE, Mrs. Peatman will assign you a virtual duck and you will have the opportunity to win one of our monthly prizes or our Grand Prize (revealed at All Jobie Weekend) with the winner being announced at Grand Session 2017.
I thought I would share a poem with you from my HQ Newspaper in 1981. It was a good reminder then and remains so today.
A Little Jobie Follows Me
A careful Jobie I must be,
For a little Jobie follows me.
I do not dare to go astray,
For fear she'll do the self same way.
I cannot once escape her eyes,
Whatever she sees me do she tries.
Like me she says she is going to be,
that little Jobie who follows me.
She thinks that I am good and fine,
Believes in every work of mine,
The base in me she must not see,
The little Jobie who follows me.
I must remember as I go,
Through summers and winter snow,
I am building for the years to be
That little Jobie who follows me.
~ Author Unknown
Life's a happy song when there's someone by your side to sing along,
Mrs. Hasegawa