Installation Season is done and what a wonderful June it was! Congratulations to all the newly installed officers. It was nice to see a few Bethels with "first time" Honoured Queens being installed – a sure sign of renewal in our jurisdiction.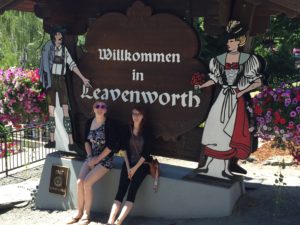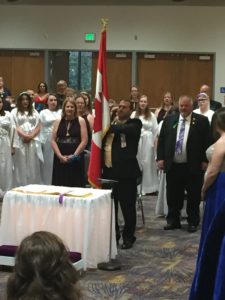 The Grand Team has been very busy traveling during the last few weeks. We have recently returned from the annual trip to visit our Washington friends at their Grand Session held in Wenatchee.
Thankfully this year we were not met with raging forest fires and drought. It was a lovely visit and our Grand Meghan and Miss Meghan did a beautiful job representing the BC Daughters and Mr. Croda was a member of the Installing Team as Canadian Flag Bearer (he also did a lovely job!).
The girls took every opportunity to learn as much as they could about how things operate in Washington and made many new friends. We look forward to seeing them all again at International Day which is being held in Washington this year on September 17th. Be sure to check our BCJD Facebook page for the latest information.
In a little more than a week, a group of us will be traveling to Grand Rapids, Michigan to attend Supreme Session. If you're interested in learning more about the business taking place at Supreme, the proposed Supreme Amendments are posted on the Supreme website and can be viewed by anyone interested in learning more about what takes place at a Supreme Session. The International website can be found at www.jobsdaughtersinternational.org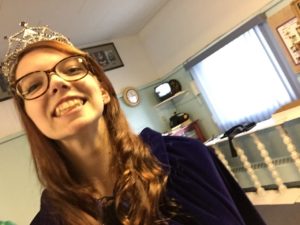 Sadly, we have only two Daughters that will be joining us this year.  Miss BC, Meghan Buckman and Miss BC 2015, Diana Peatman will be coming to Grand Rapids. Please wish them well in their competitions and be sure to tune in for the broadcast of the Miss International Pageant. Why not host a viewing party for your Bethel and cheer Miss Meghan on as she competes in the Miss International Job's Daughters Pageant! We will post details on the BCJD Facebook page once we know how it is being broadcast. The event takes place on Thursday, July 28th.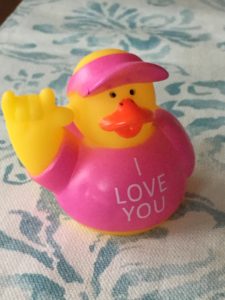 Our next HIKE/Food Bank event will be held on August 28th. It is going to be a fun day and we hope you have all marked it on your calendars! Plan on spending the day with your family promoting the Food Bank and Hike. We will all be meeting at the Cloverdale Athletic Park to wrap up the day's events. Stayed tuned for more info…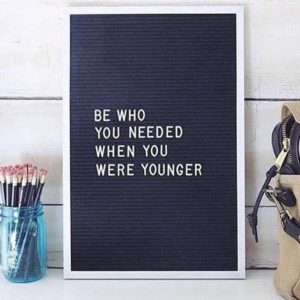 I have been going through collected materials to clean up my desk (ugh!) and came across this article in the Antient News from 1989 (thanks Mom for saving everything Jobie over the years!). It's easy to tell after reading the article that some things never change when it comes to Adults and Daughters in Jobies.
If you know the people in the articles, be sure to share this piece of history with them.  Antient News – Job's Daughters 1989
I wish a wonderful, sunny, happy summer to everyone. Please be safe when you are out on the roads and remember to share kindness and your love of Job's Daughters with everyone you meet.
Life's a Happy Song when there's someone by your side to sing along,
Kelly Hasegawa    Grand Guardian