Join us for fun, friendship, helping others and the chance to learn more about life!
Make life-long friendships
Learn leadership skills and how to plan events
Build confidence
Be of service in your community and help others
Have fun at swimming parties, dances, movie nights, sleepovers, parades and much more!
Have the chance to travel to meet and work with girls from around the world
Our members range in age from 10-20 years old and come from a wide variety of backgrounds.
We run our own meetings and plan our activities, participate in our communities and build skills. We each take a position in the group, such as the Treasurer – who keeps track of our money, or a Custodian – who sets up the meeting room.
We get lots of support and encouragement as we learn public speaking, organizational skills; gain leadership opportunities and participate in community service.
We have girls all over the United States and Canada, Australia, the Philippines, and Brazil. Job's Daughters has been in Canada since 1931!
No matter what you look like, where you are from, where you live, what kind of clothes you wear, where you go to school or how "popular" you are – all members are equal. No member is more "important" than any other member. We believe that respecting our diversity strengthens our organization and our communities.
So what are you waiting for? To learn more please contact us.
Not quite 10 years old?
We have a program for you too!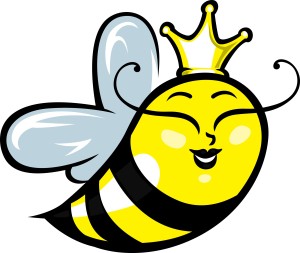 Join our "Jobie-To-Bee," program and start getting involved in the fun and learning!
You will get to know the other members, be invited to activities, as well as special events.
To learn more about this program and Job's Daughters please contact us.